Long gone are the days when nobody had ever heard of a blog. In fact, you probably know several bloggers yourself! From little grannies who post crocheting instructions and patterns (which are awesome, by the way) to Fortune 500 companies, it seems like everyone has a blog. Are you still uncertain what all the hoopla is all about? Here are 10 reasons your business website needs a blog.
Before we dive in, I'm going to address some blog basics for those who really are new to blogging.
What precisely is a blog, anyway?
In fact, a blog is nothing more than a website. However, it differs from your business website. Here's why:
It should be updated regularly.
It's written in a friendlier, less formal voice.
You can share personal hints, tips, and opinions.
Anyone can have a blog. You're probably paying money for website maintenance and hosting fees for your business website. However, there are plenty of "free blog sites" for individuals, making the blogosphere a competitive environment.
While a business website is intended to present facts, a blog contains thoughts and ideas.
Below, you'll see the dictionary definition of the term "blog."
History of the blog
In the overall scheme of life, blogs are a relatively new phenomenon. In 1994 a college student at Strathmore College, Justin Hall, launched his own personal website called Links.net. At the time, this was a completely new idea. Because, until that time, businesses used websites only for informational and sales purposes.
It wasn't until December 17, 1997, that the term "weblog" came into play. Jorn Barger, creator of the website Robot Wisdom coined the term on his personal website.
When Hurricane Bonnie hit the Carolinas in 1998, the Charlotte Observer reported live hurricane updates using the weblog format. This made them the first large news agency to use weblog technology for live updates. Clearly, they were onto something. Other news and media agencies started to follow suit.
In 1999, computer programmer Peter Merholz came up with a clever play on words. He turned the noun "weblog" into a catchphrase and verb, "we blog," He inserted this phrase into a sidebar of his weblog and the phrase caught on quickly. His blog, peterme.com, is still up and running today!
Also in 1999, the website Blogger launched, making a free weblog platform available to anyone who wanted to tackle this brand new technology. The blogging trend continued to grow as new bloggers entered the blogosphere.
While the concept of blogging took some time to grow from the middle to the late 90s, it boomed by the mid-2000s. In 2004, Merriam-Webster dictionaries reported that the most frequently looked up term on their website was "blog." Therefore, they dubbed "blog" their 2004 word of the year.
Since then, blogs have grown into a multi-billion dollar industry that shapes culture, reinforces ideas and opinions, and sells products.
The influence of bloggers
Movie stars were the influencers of popular culture in the middle of the 20th century. Images of Hollywood glamour sold everything from fine fragrances to toothpaste to tobacco. Hollywood stars graced the pages of magazines in advertisements that created glamorous, iconic images. Think of how many bars of Lux Soap were probably sold thanks to those ads featuring the late, great Katharine Hepburn!
In the 1980s, the music video industry made influencers out of musicians. Your product featured in a music video ensured wildfire sales. For example, rap legends Run DMC wore Adidas gear in their late 1980's videos, sparking a renewed consumer interest in all things Adidas.
Today, actors and musicians are still relevant and have some sway in popular culture. However, bloggers and other social media influencers have more pull in shaping popular culture than ever before! One share by a social media influencer can make your sales figures skyrocket.
A recent example of this is the Ta-Ta Towel. In spring of 2017, several popular blogs reviewed the new Ta-Ta Towel. This product solved a problem for ample-chested women across the world…under-boob sweat. The blog posts and images were shared millions of times over. These soaring sales backed up orders for weeks as women eagerly awaited the arrival of their product. A small home-based business became an overnight success.
Blogs attract a worldwide audience that your website just won't attract. Wouldn't you love that mass exposure on your small business website? Adding a blog to your website's content can entice visitors to your website from around the world.
To recap, we've covered:
What a blog is
Who the pioneers are in blogging history
When blogs emerged onto the scene
Now that I'm certain that I've brought new bloggers up to speed, let's move on to the main topic:
10 compelling reasons for your website to have a blog
Reason One: Fill your sales funnel
When you run a business of any kind, you're a salesperson. You might be selling widgets online or in a brick and mortar store. On the other hand, you might sell services from hair styling to waste removal. In fact, you might even be selling your ideas and thoughts in the form of digital downloads or online courses.
The sales process starts by prospecting for leads and starting to fill that sales funnel. One fantastic tool for this is your blog. And here's why.
Online users have many reading choices. They clicked over to your blog because your title or meta description caught their eye. This means that they are likely interested in your content which is most likely related to the product that you're selling. Get these readers interested enough, and you can capture their contact information so you can follow up with them to sell your product or services.
There are a couple of ways that you can do this. First, you can add a subscription form (aka mailing list form). The user can use this to opt-in to receive your newsletters, updates, and sales offers. The second way to capture this data is to add a contact form so they can reach out to you with questions or inquiries about your services or products.
This helps you collect that important follow-up data so you can move them further into your sales funnel. In turn, you will see sales figures grow!
Reason Two: Build social media followers
Almost every business website has social icons somewhere on each page. But do you know how much social traffic you're getting from it? The truth is that you probably receive very few social views from those links. This brings me to the second reason for adding a blog to your business website: to build your social media audience.
Create blog posts that are valuable. Make each blog entry count! The old way of doing business, keeping your knowledge to yourself and out of the hands of competitors, is gone with the term "weblog." Today's readers of web content want to receive information from experts–like you!
To be clear, I am not suggesting that you share the recipe to the secret sauce that makes your world-famous barbecue sauce your top-selling product. I'm suggesting that you share valuable tips and tricks to use that barbecue sauce in new and interesting ways. Showing off your knowledge and creativity will create engaging and shareable content. In fact, this is the secret to getting shared across social media over and over again.
Reason Three: Increase the perceived value of your product or service
Savvy shoppers today want two things. First, they want to get the best product. Second, they want a value. But what defines value? You can increase your perceived value when you prove to customers that they can't live without your service or the items in your store.
In fact, luxury brands excel at this.
For example, the skin care team at worldwide cosmetic leader Estee Lauder has a blog jam-packed with makeup tips, color trends, skin care advice, and even how-to videos to show customers (and prospective customers) how valuable their makeup is to them.
The result? Go to your local department store and stand near the Estee Lauder counter on a Saturday.
It's lined with women dying to try the latest lipstick shades and receive even more advice from their local makeup artists. In fact, women spend the $30 extra on that brand of foundation than on the drugstore brands because they see the value in the brand.
Reason Four: You become the authority
You want consumers to think of you as the expert; the authority; the go-to-guy. It's only natural that they want to go to the best dentist, buy the best mechanical pencil, or hire the best plumber in the business.
Position yourself to become this go-to person by adding a blog to your business website.
When you post on your blog, readers will begin to perceive you as an expert or authority on your content matter. This elevates your product or service in the minds of your readers. After all, everyone wants to hire the person in any industry.
Consistent blogging will make people think of you first when they need to procure your service or goods.
Reason Five: Get valuable feedback
In addition to creating and publishing blog content, you'll receive valuable feedback in the "comments" section. This can help you become aware of subtle shifts in consumer behavior and trends or offer you fresh ideas you might not have thought of before.
Let's look back at the award-winning barbecue sauce example. If the chef who created and sells this barbecue sauce posts a recipe, he will get a comment or two. Some comments will be a "thanks," or "great recipe."
However, one comment might be a suggestion for a new flavor or a request to order a discontinued flavor. This gives the barbecue chef insight that customers want additional options. Additionally, it may inspire him to come up with a new flavor concept.
Some of the best feedback you'll receive comes from your customers. Listen to them, and you'll continue to grow your business.
Reason Six: Develop social media content
Nope. No need to scroll back up the page. This isn't a repeat of Reason #2 Build Your Social Media Audience. This is altogether a separate thought. There is a distinction. This is building your content, not your audience.
I bet you've had days when you've stared at the computer screen. You scratched your head and thought long and hard. But you still couldn't come up with anything to post on your social media channels.
Writing a blog post takes some of the pressure off of you! When you create a blog post, you will share it across all of your social media channels.
You'll have content to share on image-driven sites like Instagram and Pinterest. You'll have articles to Tweet and share on Facebook. And, you'll have professional content for your Linked In page. In fact, most blog platforms make this a simple process as they have connections to your social networks.
Once you create and publish, they can be set to share most content automatically. This makes social media sharing a breeze.
Reason Seven: Makes you relatable to prospective customers
Adding a blog to your business website has another added benefit. It makes you relatable to your readers, who are also your prospective customers.
When you post information on the sales and marketing pages of your website, it's a sales pitch, Even though you may use tactful phrases and a friendly voice, the ultimate goal is to educate the consumer. You do this so that he or she can make a wise purchasing decision and spend their hard-earned dollars with your company. Your website visitors are smart enough to realize that this is your end goal.
However, when you post on your blog, you can create content that's useful to readers with no strings attached. You can use friendlier, less businesslike language. In fact, your readers will appreciate the effort and feel less pressure to buy. This can actually make you memorable to consumers.
They will remember that you were the person with the great idea instead of the person who was trying to sell them a product. Because of this, you will become more relatable to your prospective buyers.
Also, people will happily hand over their credit card to someone they trust and like.
Reason Eight: Reach a worldwide audience
Bloggers reach a worldwide audience. This is far beyond what a business website will usually attract; In particular, small retail businesses can benefit from this exposure.
While large brands like cola companies have multi-million dollar budgets to spend on brand recognition, you probably don't! Yet, you can reach people across the oceans.
As mentioned earlier, if a reader clicked on your post to read it, they are interested in what you have to say and are likely a target customer. Imagine if you can scale your business to sell products outside of your local area or country and expand to a worldwide audience!
Even if you don't sell products, it's fun to see that your hard work writing blogs has paid off and people from around the globe are clicking your link. I remember the thrilling moment when I realized that my personal blog, DIY Home & Garden, had a regular audience in over 70 countries!
Indeed, it's a gratifying feeling to know that people all over the place care what you have to say. So, even if you're not in e-commerce, it is quite fun to look at the impact that your posts make.
Reason Nine: Generate additional revenue
Let's be honest. You're in business to make money. You probably have one main product or product line that's your real money maker. Without a doubt, this product line should remain your main business focus.
But would you like to produce more money for your business? Of course! A blog can help you generate an additional revenue stream. This is particularly helpful for small business website owners who need to squeeze every penny they can out of their business.
Opportunities to make money blogging are well-documented. The better your blog is, the more money you can make! Here are a few suggestions for making money from your blog.
Five Ways to Monetize Your Blog:
Accept Guest Posts: Content marketing experts pay high performing bloggers for their time when they accept guest posts. This helps their clients build valuable backlinks that help their Domain Authority rise. You can charge a nominal fee (to cover your editing time) to accept guest posts and create a small stream of income and some additional content. Be careful to choose only content that you'd be proud to host on your site!
Google AdSense: This program allows Google to place relevant ads on your blog. For example, if you're an online pet store, ads for cat foods or dog shows may populate on your website. You sign up and Google takes it from there. It's based on keyword searches to ensure that relevant ads will show up on your blog.
Paid Reviews: If you become an influential blogger, companies may ask you to review or create videos of their products. In exchange, they will send you free products, pay you, or both!
Sell Banner Ads: In addition to Google AdSense, you can sell banner ads. Most often, you'll see this type of ad in the sidebar of your website. Imagine you're a local residential roofing company. Your readers will probably be homeowners who want to learn about home maintenance and DIY projects. You could sell space to other local service providers like plumbers, window installers, or painters.
Try Affiliate Marketing: Affiliate marketing is fairly easy. In a nutshell, companies will pay you to refer people to their own sites to make a purchase. There are a lot of companies who pay affiliates. Amazon Associates is the largest affiliate program. If you are a little squirrely about the Amazon option, stick with becoming an affiliate for a company with products that complement your own. I use ShareASale to find opportunites that match my own goals.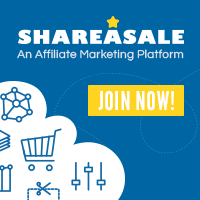 The amount of time you have to generate this income will determine the success and money earned.
This revenue can provide a much-needed boost for seasonal businesses during their down-season. If nothing else, it can help your company offset the cost of maintaining the business website.
Reason Ten: Search engine optimization (SEO)
Search engine optimization (SEO) is the main reason that most owners add a blog to their business website.
Before I jump into the pool that is SEO, let me disclose that I am a content writer. I am by no means an SEO expert. I am well-versed in how good content increases SEO and poor content distracts from it. As I write, I make a conscious effort to produce well-written content that's designed for humans but still attractive to Google.
It's a balancing act. If I don't keep readers engaged, my clients won't hire me again! But I need to attract Google so that readers find the blog post. And that is the essence of SEO–attracting search engines so that your business website increases until it eventually reaches the first page of Google!
Because I am not an expert, I reached out to Matej Markovic of the internet marketing firm, Neevee. He's a professional and experienced internet marketer who has really helped me to understand SEO. In fact, he has helped me raise my content writing to a higher level. I'm going to rundown a recap of the main reasons that a blog can improve the results ranking of your business website.
5 Reasons a Blog Can Improve SEO on Your Business Website:
Social Popularity: This first one may cause you to flashback to junior high school. But, search engines prefer popular websites. Creating engaging content that is shareable and relevant will get those all-important social media shares. This will boost you in the eyes of Google, Bing, and Yahoo.
Keywords: Keywords are the words that users type into the search bar to find you. Think like a user and run a keyword through a keyword planner. It will show you the words that readers use to find information on your topic. Use those keywords throughout the article in a natural, organic way. Never overuse them or you'll get penalized for "keyword stuffing."
Indexed Pages: Search engines love big websites with lots of pages filled with content. Because every blog post over 300 high-quality words counts as an indexed page, you'll be giving those search engines exactly what they want. In fact, the current trend is a "more-is-more" preference with blog posts of up to 10,000 words getting the highest positions in search rankings. Don't waste your time on very short posts or re-blogged content as it won't count as an indexed page.
Build Backlinks: When you write quality blog posts, other websites will link to you to cite you as a reference on their content. This builds valuable backlinks that help increase your domain authority and win favor with those search engines.
Provide Fresh Content: Google loves websites that provide fresh, new content on a regular basis. Posting on a blog once or twice a week delivers new material to your readers and to those search engines. In time, this can be a factor that pushes you higher in the search results. In fact, it can help you to outshine your competitors who don't have a blog or update theirs frequently.
Summary:
I'm going to wrap up by stating what, by now, should be obvious to you. Your business website needs a blog. Yes, it takes time to get a blog set up. I also admit you'll spend some money on website fees, a graphic artist, professionally-written content, and managing the blog from day to day.
However, the benefits of a blog simply cannot be overlooked. Not having a blog on your website can hold your business back from its full growth potential and cost you opportunities to reach a wider audience and gain more customers.
Ask yourself this question, "Can my company be without a blog?"
About the writer: Deborah is a digital copywriter and the founder of Word Innovations. She accepts custom writing work in addition to working on the team that stocks the Articles on Demand store.
Some of the links in this post are affiliate links. This means if you click on the link and purchase the item, I will receive an affiliate commission at no extra cost to you. I only recommend products that I know and love.